Alex Jones' 'Great Reset' Book Shoots to #1 on Amazon
Alex Jones' full analysis of the New World Order's battle plan to enslave humanity, "The Great Reset and the War for the World," has skyrocketed to #1 on several Amazon top-selling book charts.
Within days, Jones' new book has climbed to the top of multiple categories on Amazon, including World History, Fascism, and Communication & Media Studies!

Pre-order "The Great Reset And the War for the World" at InfowarsStore.com
---
MEDIA BOMBSHELL : Steve Bannon Talks Great Reset With ALEX JONES
---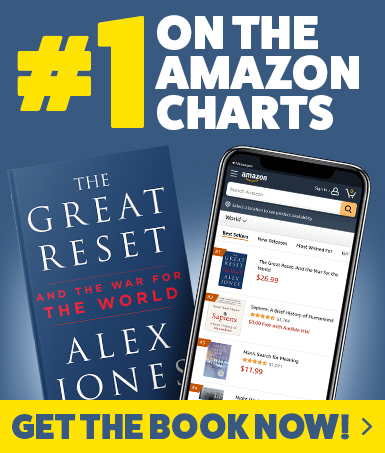 CLICK HERE to watch our live feed that's now streaming 24/7 on GETTR! Also, be sure to follow Alex Jones and Banned.video on GETTR for breaking news and exclusive information!