Florida Tells Schools To Ignore Biden Rules on 'Gender Identity'
Florida's education commissioner issued a memo to the state's schools overriding federal guidance on new gender identity rules disseminated by the US Department of Agriculture and the US Department of Education.
In a memo to superintendents, school boards, private schools and charter schools, Florida Commissioner of Education Manny Diaz on Thursday warned taking up federal recommendations could violate state law.
"The purpose of this memorandum is to make you aware that the sub-regulatory 'guidance' documents issued by the USDOE and USDA are not binding law, do not create any new legal obligations, and should not be treated as governing law," Diaz's letter states.
"As such, you should not treat the USDOE or USDA guidance documents as binding or otherwise modify your practices or procedures based on these documents."
The education commissioner went on to list numerous examples of complying with the federal guidance which he said "may create a conflict with Florida law."
"Specifically, for example, nothing in these guidance documents requires you to give biological males who identify as female access to female bathrooms, locker rooms, or dorms; to assign biological males who identify as female to female rooms on school field trips; or to allow biological males who identify as female to compete on female sports teams."
"To the extent that you do any of these things, you jeopardize the safety and wellbeing of Florida students and risk violating federal law."
According to Daily Caller, "The proposed changes by the DOE to Title IX in June could restrict federal funds from any institution that discriminates by 'sexual orientation' and 'gender identity.' The revisions require every sex-separated space, including bathrooms and locker rooms in schools, to accommodate transgender individuals."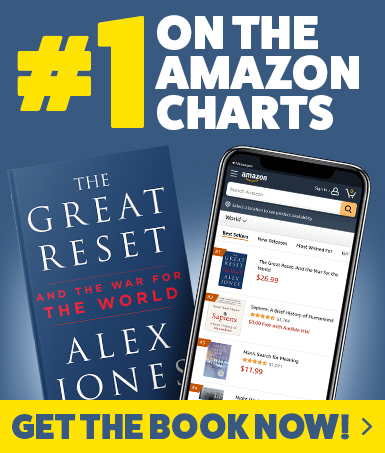 Read the Florida Commissioner of Education's letter below:
---
Liberals Are Big Mad That Ron DeSantis Signed This Bill
---
CLICK HERE to watch our live feed that's now streaming 24/7 on GETTR! Also, be sure to follow Alex Jones and Banned.video on GETTR for breaking news and exclusive information!