Trump Trolls Biden by Suggesting He Contracted Dementia, Not COVID
Donald Trump trolled Joe Biden by suggesting the president has contracted dementia, not COVID, and is considering moving to a nursing home.
Trump made the comments on Truth Social after it was revealed that the quadruple vaccinated Biden had caught COVID for the second time in the space of two weeks.
"Joe Biden's second bout of Covid, sometimes referred to as the China Virus, was sadly misdiagnosed by his doctors. He instead has Dementia, but is happily recovering well," Trump wrote.
"Joe is thinking of moving, part time, to one of those beautiful Wisconsin Nursing Homes, where almost 100% of the residents miraculously, and for the first time in history, had the strength and energy to vote — even if those votes were cast illegally," he added.
Biden was released from isolation on Wednesday last week after testing negative for the virus and finishing a five-day course of Paxlovid.
However, on Saturday it was announced that Biden had again tested positive, although the White House claimed he was suffering no symptoms.
As we have documented, many top Democrats remain unconvinced that Biden can run successfully for re-election in 2024, citing his apparent cognitive impairment that only seems to be getting worse.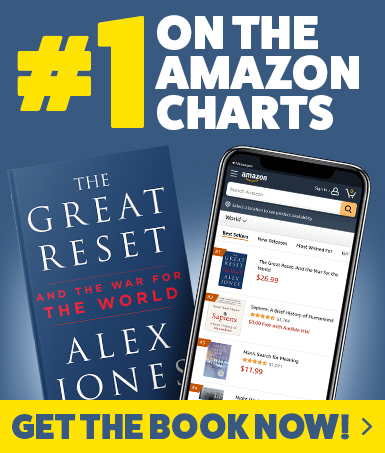 The New York Times published an article lamenting the fact that Biden's double COVID diagnosis will "complicate his effort to turn his illness into a positive story" and delay his campaign trips in support of Democratic allies.
The newspaper also fretted that yet another example of Paxlovid causing a rebound COVID diagnosis will make Pfizer look bad.
The report admitted that the number of rebound cases caused by the drug is "likely significantly higher" than those acknowledged by Pfizer itself.
———————————————————————————————————————
ALERT!
In the age of mass Silicon Valley censorship It is crucial that we stay in touch.
I need you to sign up for my free newsletter here.
Support my sponsor – Turbo Force – a supercharged boost of clean energy without the comedown.
Get early access, exclusive content and behinds the scenes stuff by following me on Locals.
———————————————————————————————————————