'PREPARE FOR LIBERAL MELTDOWN': Team DeSantis Teases Big Announcement, Speculation Runs Wild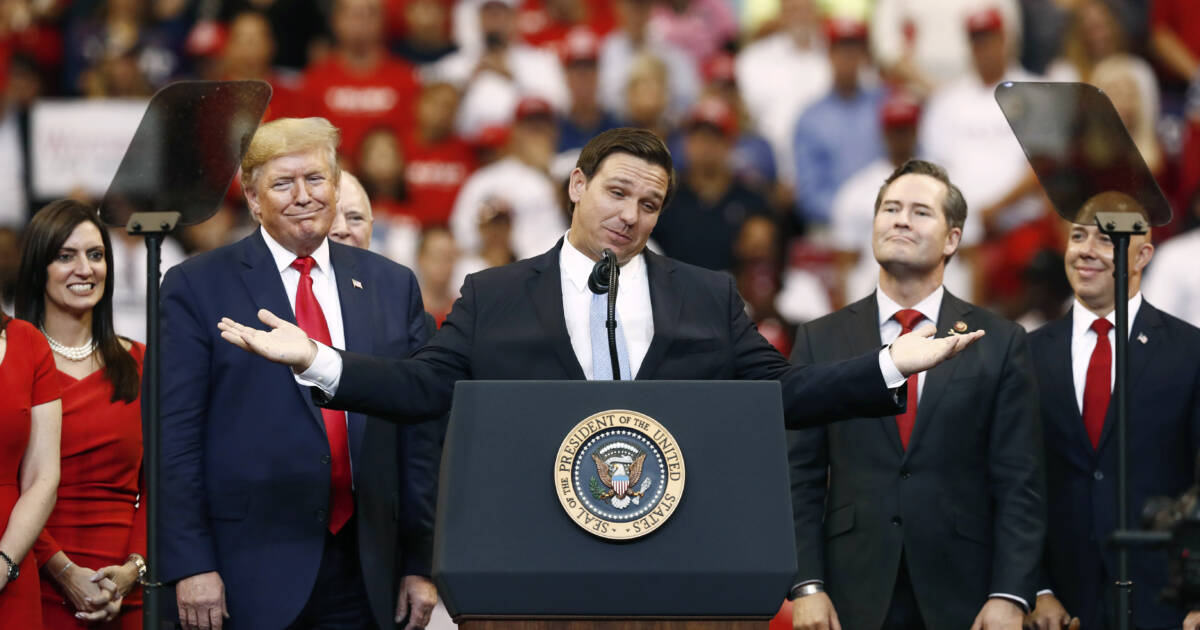 Florida Governor Ron DeSantis is prepping an announcement for Thursday morning –one that may trigger a liberal meltdown, according to Team DeSantis. Governor spox Christina Pushaw teased t
"MAJOR announcement tomorrow morning from @GovRonDeSantis. Prepare for the liberal media meltdown of the year," Pushaw wrote. "Everyone get some rest tonight."
Speculation is running wild, but Pushaw insists it's business related and not a campaign announcement.
"He already announced he's running for re-election as governor. All I can say about the surprise announcement tomorrow is that it's not about anything campaign related. It's official business."
The announcement is set for 10AM EST Thursday morning.