Members of The Satanic Temple plan to oppose a proposed Idaho bill that would prohibit sex-change surgery and drugs for minors by holding a "gender affirmation ritual" on the grounds of the state Capitol.
A bill titled the "Vulnerable Child Protection Act" was introduced by Republican state Rep. Bruce Skaug last week and would render offering puberty blockers or transgender surgery for minors a felony punishable by up to 10 years in prison.
The bill aims to protect "children from harmful pharmaceutical and surgical interventions for the purpose of changing the appearance of a child's sex," but would not apply to those who require treatment because of medically necessary treatments, according to a fact sheet released by the Idaho Family Policy Center.
CHRISTIAN 'PRAYER WARRIORS' RAISE ALARM OVER BOSTON'S SATANCON 2023: 'USING THE SUPERNATURAL'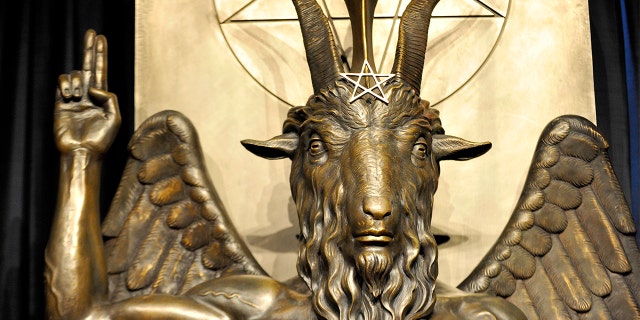 The Baphomet statue is seen in the conversion room at the Satanic Temple where a "Hell House" is being held in Salem, Massachusetts, on Oct. 8, 2019. (Joseph Prezioso/AFP via Getty Images)
The Boise chapter of The Satanic Temple, which calls itself "Satanic Idaho," is pushing back against the proposed legislation by staging a "Hail Yourself: Gender Affirmation Ritual" on Feb. 13 to "remind [Idahoans] that not everyone uses religion to condemn, but to accept," according to an advertisement on social media.
According to The Satanic Temple website, gender affirmation rituals carried out with a satanic minister "serve as both celebration of the self and a declaration to the self and others of one's true identity" and are purposed "to dispel any shame or stigma surrounding one's gender identity due to religious discrimination or cultural ignorance."
According to the text of the ritual, participants are invited to look at themselves in the mirror, count their breathing in three counts of six and say, "Thyself is Thy Master. I praise myself. I know myself. I love myself. Through self-affirmation, self-exploration and evolution I am able to become more of myself."
PARENTS SWEPT UP INTO CONTROVERSY OVER AFTER SCHOOL SATAN CLUB SPEAK OUT: 'AT THEIR WITS' END'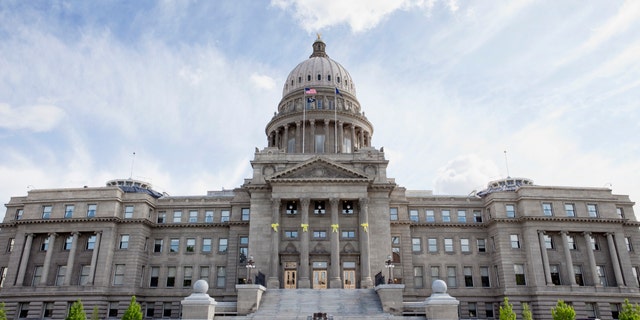 Satanists plan to hold a "gender affirmation ritual" at the Idaho state Capitol in Boise, Idaho. (powerofforever via Getty Images)
After citing The Satanic Temple's tenet that "my body is inviolable, subject to one's own will alone," participants must then "write your incorrect name, pronouns, other false identifiers on one sheet of paper," which must then be destroyed.
Idaho is one of 26 states that have introduced legislation barring transgender procedures for minors.
The Satanic Temple sued in the U.S. District Court of the District of Idaho and in Indiana in September, challenging the trigger law that prohibits almost all abortions and the civil enforcement law that permits family members to sue abortion providers in Idaho.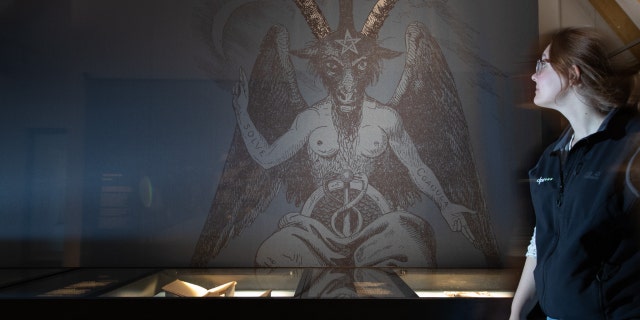 The Satanic Temple's statue of Baphomet was based on a drawing by occultist Éliphas Lévi, pictured above at a museum in Germany. (picture alliance via Getty Images)
CLICK HERE TO GET THE FOX NEWS APP
The Satanic Temple made headlines last week when it announced it was opening a health clinic in New Mexico to provide "free religious medication abortion" in a facility named "The Samuel Alito's Mom's Satanic Abortion Clinic" in mockery of Supreme Court Justice Samuel Alito, who wrote the opinion that effectively overturned Roe v. Wade.
The Satanic Temple declined Fox News Digital's request for comment.
Fox News' Chris Pandolfo contributed to this report.
Jon Brown is a writer for Fox News Digital. Story tips can be sent to [email protected]